Webinar: Choosing the right AutoCAD for Interior Design
IDCS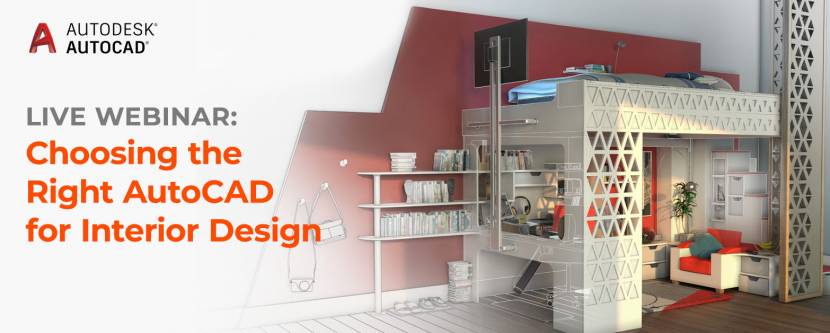 29 January 2021 (Fri)
2:30pm – 3:30pm
Online

Free with registration
Do you have the right tool for your CAD drafting? Discover how you can generate designs up to 7.1 times quicker in AutoCAD compared to AutoCAD LT; creating seamless workflows to maximize productivity!
In this webinar, our speaker will demonstrate the feature differences and time savings between AutoCAD® and AutoCAD LT®:
Faster ways to create a 3D layout (Walls & windows)
Plan and elevation views
Data extraction (Counting and creating tables)
Placing 3D models in the design layout
3D rendering
Customer Success Stories
SPEAKER:
Wong Chee Hoo
Ingram Micro Singapore
Autodesk Technical Specialist
Chee Hoo has many years of experience in using AutoCAD. First started off as a draftsman in Construction Industry, he later rose through the ranks to become a Design Engineer at a top environmental firm in Singapore and played a crucial role in big projects such as Design and Built Wastewater Treatment Plant and Waste-To-Engineer Plant project. During his tenure, his CAD works has garnered much praise and recognition for delivering high productivity improvements in several companies across different industries.
"He believes with proper workflow and right software, users can be more efficient, and will help companies to save more time and money."
Jointly Organised by IDCS & Ingram Micro